About Us
Established in 1989, AllYear Cooling & Heating, Inc. has completed thousands of air conditioner and heating installations and service repairs. Our goal is to provide our customers with the best overall service for the best value in the market.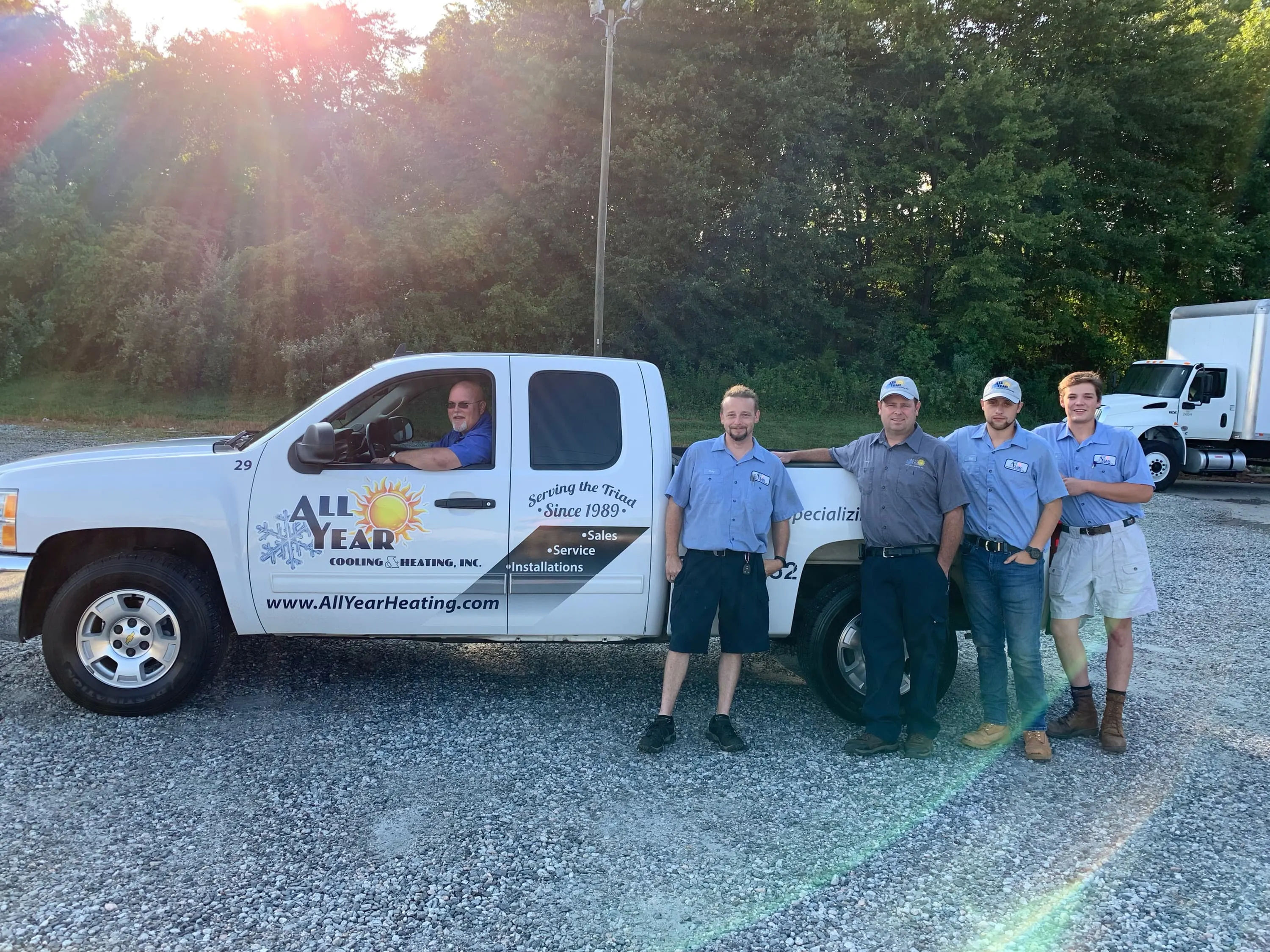 Management
Lynn Smith

Owner

Josh Tramble

Installation Supervisor

Logan Wright

Lead Installer
We specialize in existing home replacement Air Conditioning and Heating systems, maintenance and all HVAC needs. Getting a new air conditioner or heat pump can be costly and confusing. AllYear Cooling & Heating is here to help you. Call or email us and we will help you get started with your Heating and Cooling system needs.
Our guarantee to our customers is in our quality installation and customer service. If there is ever a problem with our installation or any aspect of our service, we will always make it right! We have been in business since 1989 and have learned a thing or two about customer service over the past.
With thousands of installations and service repairs, under our belt, there's nothing we haven't seen and no problem we haven't fixed! We employ trained installers and technicians whose training does not end at the time of hire. Our technicians are kept current with the latest developments and technology in the HVAC industry so they can handle any job.

---

Testimonials

Here what our customers are saying about us!

Jeremy Rowley : " I received quotes from three different companies and I felt AllYear was the most honest and up front with me. Their installation crew was respectful and answered all of my questions. I have not had any issues with the AC Unit since it was installed. Great company "


Len Gillespie : " I have used AllYear Cooling & Heating for over 10 years. Their technicians are prompt, courteous, and professional. I feel confident in their recommendations. Their prices are competitive and fair. I like that their customer service calls to remind me to schedule seasonal routine maintenance services. I recommend AllYear very highly. "


Brian Pannell : " Last year I had to come to terms with losing my 1985 model a/c unit. Although it was difficult to let it go, Josh was extremely helpful and made me feel comfortable with my decision to get all new equipment. Now my winters are warmer and summers are much cooler! Highly recommend! "